End Technology Tantrums In 30 Days, Forever.
A 5-week webinar on raising balanced kids in the digital age!

"Michael's parenting group was an amazing experience for me.  I recommend it to anyone who truly wants to build a deeper, more authentic connection with their children.  His approach felt more true to my heart than any parenting book I've ever read, and I've read many.  After the first class, I made some adjustments to how I was receiving and responding to my son and I experienced an immediate change in the way he was receiving and responding to me.  It was beautiful!"

 ~ Lisi Kempton, December 2013
What's Covered?
Class One: Helping your kids develop a deep sense of unconditional self-worth 
Why is it that you are worthy of love and deeply enough just as you are, even if you make mistakes, or if others criticize you? How can you convey that your unconditional love for your kids is a reflection of this inherent worth in them? How can you support them in understanding why they do not need to prove their worthiness? How can you help them differentiate between not being accepted socially, or their behavior not accepted by you, from their sense of deep personal value and worthiness? How can you help them find and embrace who they truly are? This class will give you a profound insight into the essence of conscious parenting, and help you relate to your kids in the most powerful, fundamental and loving ways.
Class Two: Helping your kids develop emotional intelligence, and the skill to communicate feelings, needs and thoughts authentically 
Do you really know what you feel… actually feel – the deep down actual needs and feelings that are the source of your actions and reactions? What are some of the best ways to process your stuck feelings so you can move forward? This class will open a very important doorway into more accurately knowing what you really feel, why you feel that way, and how to both process and express these feelings in healthy and productive ways, and… how to model this in ways that your children will learn from you profoundly healthy habits in processing their own emotions. This circle is filled with the teachings that most of our parents were unable to give to us, yet that we needed the most.
Class Three: Helping your kid learn how to make better decisions by developing their critical thinking 
In this group you'll learn how to get past one-word answers and "I don't know" responses, engaging your children in "Explorative Dialogue".  Far beyond simple "yes" or "no" questions, you'll learn how to create a safe environment and use a dialogue method that they'll be receptive too. This will stimulate and develop their brains in ways that will help them see the bigger picture of choices and situations, and will help to create a deeper connection between both of you in the process.
Class Four: Modeling and teaching kids how to resolve conflict though authentic communication, simple communication models, and self-awareness 
Wouldn't it be nice to have the parenting skill that will limit the kinds of common arguments that arise in the family, and that will help your children, as well as yourself, get underneath the circular stories and into a more compassionate understanding of the feelings and needs involved so the conflicts can be resolved? This powerful class introduces some fundamental practices and models that can make a huge difference in the ways you and your children relate to each other, as well as to any other challenging people in your lives.
Class Five: Teaching and modeling radical self-responsibility
It can be hard to own our weaknesses where we may feel shame or embarrassment. And it can be even harder, at times, to own our gifts and beauty. It's hard for your kids, too. In this class we'll safely pave the way to experience the freedom and empowerment that comes from such radical ownership, so that you may help your children open to strength, self-awareness and compassion much earlier on in their lives.
Does it matter how old my kids are?

Not at all … and for three reasons:  

1. These classes get to the VERY core of how you connect to their essence, focusing on how you can show up in a more present, authentic and heart-centered way.  

2. I address a very wide range of specific interactions based on every age of development.

3. And most importantly, every parent's question is addressed very specifically.

When?

Next Webinars begin late Spring.  Dates TBA.

Each class is followed by texts & email reminders of all points that are covered!

~~~ 
"Michael's parenting classes were a powerful advance in my relationships with myself, my children, may parents and my husband.  Michael has a wealth of experience and research to share."

~ Shel Gerding, Boulder, CO
Cost:
Live webinar
(with a recorded re-play available)
$250 per person or parent couple(early bird – before ——)
$300 per person or parent couple (full price – after ——)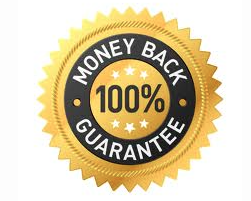 To help those who may be hesitant to enroll due to lack of first hand experience (and because I'm fully committed to helping you become better parents) I offer a full refund for any of the sessions if you were to feel that you were not getting deeply served by it.  
TO REGISTER:
FIRST:
   

 Pay Online

 

HERE  

or

  

Pay via Check
     Bringing Forth Personal Coaching and Counseling
     100 Arapahoe Ave, Suite 12
     Boulder, CO 80302
THEN: 
     

Email Us

 

HERE

 

t

o let us know 

the 

age, gender (or gender identity) 

of your child 
Certainly:
Contact us with ANY questions
that you have 
     by phone (303-545-5378) or 
email
~~~
"I credit Michael with having a pivotal and positive influence on our lives at a time when, without his help, things might have done in a different direction none of us wanted."

                                                                                 ~ Susan LaHoda, Boulder, CO

 

"There were so many things that I got out of Michael's parenting groups, trying to explain it all would be like trying to explain all the thing that I saw if I'd climbed a mountain."

                                                                                 ~ Lauren Annino, Boulder, CO

 

"We would recommend his work to anyone who wants to experience more authenticity,  connection and peace in relationship with their children."

                                                                                 ~ Robin and David Johnson, Boulder, CO

 

"Michael's work is so balanced and progressive.  It's buddhism/taoism/shamanism in a modern western delivery."

~ Alec and Gabriella Schuler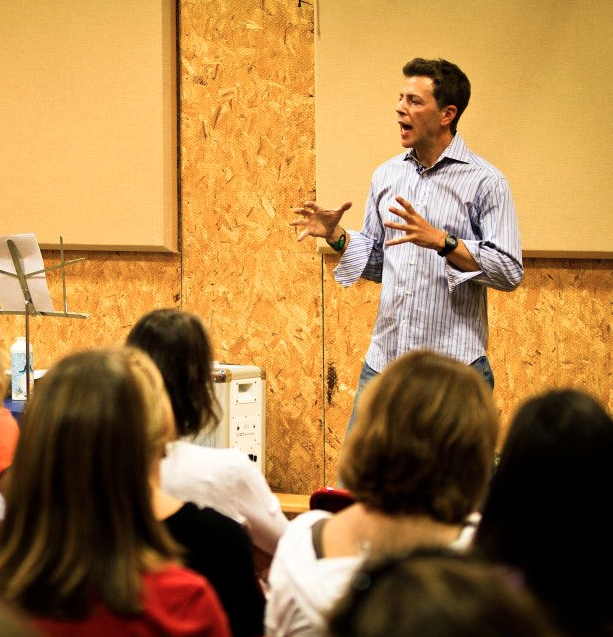 About Michael
I've worked as a counselor, coach, mediator, educator, and trainer as well as course leader in the field of personal transformation and relationship dynamics for the last 15 years.  Focusing primarily on couples and families, I help them unravel the seemingly complicated by returning to the simple, essential truths of the heart.  The path is one of embodying deeper self awareness, creating deeper connections and healthier relationships.  Beyond my trainings and thousands of hours working directly with people, my most valuable qualifications for this work come from my own personal experiences and transformational journey.

READ MORE»
My Approach
Connect.  Love.  Transform.
I support people ready to undertake this human journey at its fullest, widest, and deepest.  My approach is profoundly simple, often challenging, and radically transformative.  It's about cultivating consciousness and embodying spiritual principles in an uncomplicated kind of way.  It profoundly impacts all of your relationships: with your partner, friends, family, and most importantly, yourself.

READ MORE»